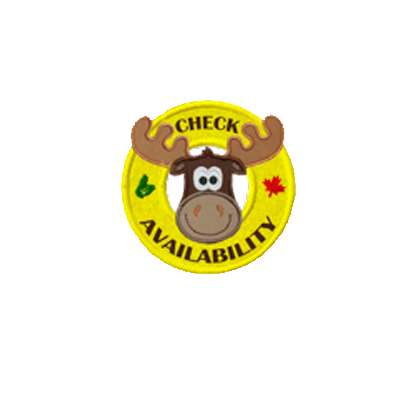 (2) How long does it take to drive to you from Halifax (NS) and Sydney (NS)
From Halifax it will take 5 hours
From Sydney it will take 2.5 hours driving
(3) When are you open?
Year round(ish)
12 months Jan-Dec
Call us Toll Free Canada on 1-833-381-6553
Or locally on 902-383-2371or book online
Here
.
.
(4a) Do you have pets in the hostel?
Yes, we have one deaf white cat called "YumYum", she sleeps with the owners.
(4) Are pets allowed?
No.
(5) Can we do laundry?
Yes.
(6) What are your prices in?
Being a Canadian company all our prices are in Canadian dollars, so your bank or credit card company will convert the Canadian dollars into your local currency. Visitors from the USA will save a lot on the exchange rate
(7) How many rooms do you have and what are your rates?
We have currently 1 x family room with a Double sized bed and 2 x Twin sized bunk beds $150.00/night includes taxes.
Plus we have 2 bunk lofts and 1 lower level dorm with 17 x beds. $50.00/night Includes taxes
(8) Is this a non smoking hostel?
Yes
(9) How can we book?
Call us Toll Free Canada/USA on 1-833-381-6553 - call locally on 902-383-2371 or book online
Here
.
(10) What do you supply with your hostel for our stay?
There will be fresh linen on your pre made bed, towels supplied, hairdryer available, crib also available on request. Plus 5 shared bathrooms
(11) Do you have parking?
Yes there is ample FREE parking
(12) Where can we buy groceries?
There is a local grocery store about 3 minutes walk
(13) Is there a restaurant for us to get meals ?
Yes, there are 2 local restaurant about 5 minutes walk from us
(14) Do you have cell phone coverage and FREE WIFI at your hostel?
Yes, we have full cell phone coverage and FREE Fibre optics Wi-Fi 150mbps download time - 150mbps upload time plus we have a computer workstation for those traveling off the grid with fibre optics internet service
(15) Can we prepare our own meals?
Yes, we have a communal kitchen, plus an out door kitchen on the deck and a fire pit for your marshmallows.
(16) Who will be our hosts during our stay?
Patricia and Bricin and their 2 kids Billie and Cassius, plus (Grandpa) Peter and Yum Yum their deaf cat that will keep your lap warm all evening.
(17) What are check in and check out times?
Check in anytime after 3pm. Check out by 11am
(18) What can I do on Cape Breton Island?
What can't you do!
Here
is a page of some interesting places to visit, plus you are going to be blown away by its natural beauty and scenery on every corner you turn.
(19) How long is the Cabot Trail?
It is 185 miles (295 KM) or 4 hours driving.
(20) Can we book the whole Church?
Yes...Call us for rates and availability. 1-833-381-6553.Or call locally on 902-383-2371
(21)Do I need a parks pass if i am just driving through the Cabot Trail
No..You only need a parks pass if you stop at any of the parks Hiking trails, not if you are just driving through the trail
(22) I don't have a vehicle, how can I get to the Hostel
Don't worry, we now have a bus service from Sydney and other areas to Cape North, click
here
for more information
Should you have a question we haven't answered,then ask away