Welcome to our hostel.
We are located on the North end of the Cabot Trail, in Cape North, in a beautifully renovated 100 year old church, we are literally as close to heaven as you could ever imagine, with the majesty of the Highlands national park right on our back door step, minutes from the beaches and trails.
Your hosts for your stay are Bricin,Patricia,Billie & Cassius.
Shared kitchen
5 x bathrooms (Total) (4 x Shared)
Loft area bunks,shared area (4 x bunks, 2 x single beds plus storage) with assigned full bathroom
Each bunk comes with private reading lamp
1 x family (Private with lock) room sleeps 4 (1 x Double bed,1 x bunk)
Family/Private room with own full bathroom across hallway
Lower Dorm area 11 x bunks 2 x shared bathrooms
Pre-made beds with fresh linens
Non smoking environment
Laundry available
Free parking
BBQ
**New** Outdoor cooking station on the deck (see photo below)
Herb and veggie garden
Enjoy music by local fiddlers who drop in periodically.

Restaurant,gas station and grocery store, just a few steps away
For Your safety
Each room or area has the following.
Smoke detector.
Heat detector.
Carbon monoxide detector.
Fire Extinguisher.
Pull Fire alarm.
At each station is an escape map.
The large dorm has 2 egress windows.
The small dorm has two egress skylights.
The private room has an egress skylight.
We also have an AED defibrillator.
All the above in compliance with the Nova. Scotia fixed roof and building specifications. The alarm system is tested and certified annually.
AED Defibrillator
Fire pit
Outdoor Shower
Horseshoe pit (Regulation 40')
Large deck
Colourful hammocks in the back woods.
Cook a feast in the kitchen or BBQ on the deck
Internet desk
Board games
Toddler/Kids play area
Art table
Free Fibre optics WiFi 150mbps download - 150mbps upload
Full cell coverage
Charging areas for cell phones
All bunks have own USB charging sockets
Air conditioning
Bed linen supplied
hairdryer supplied
Shoe/Boot dryer
Towels supplied
Shower soap & hair shampoo supplied.
Luggage storage
Secure bike storage.
No Smoking allowed
No pets allowed
Check out our brand new paved parking lot and drivesway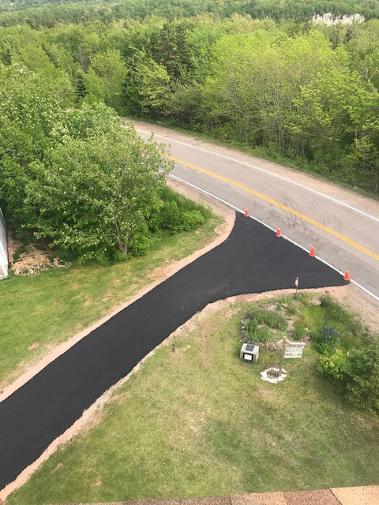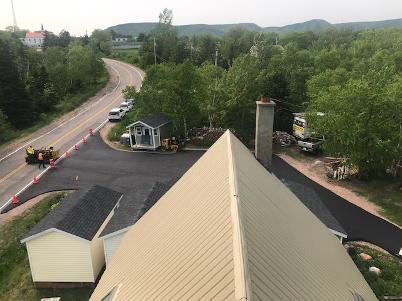 Keeping you and our community safer
We are now an AED compliant installation, Victoria County have supplied us with an AED, so we can now keep our guests and community safer and also when locals phone 911 for any heart issue they will be given our address and they can knock on our door anytime of the day/night and request the use of the AED, it;s hanging just inside the door behind the screen door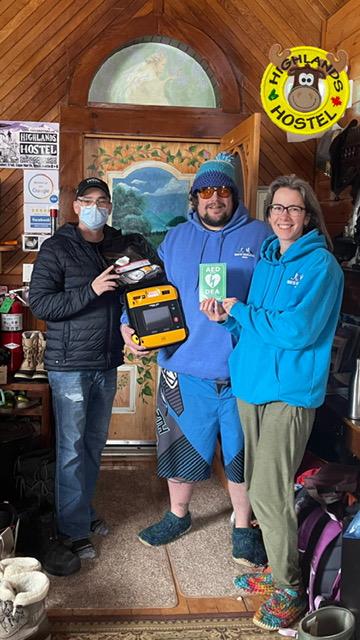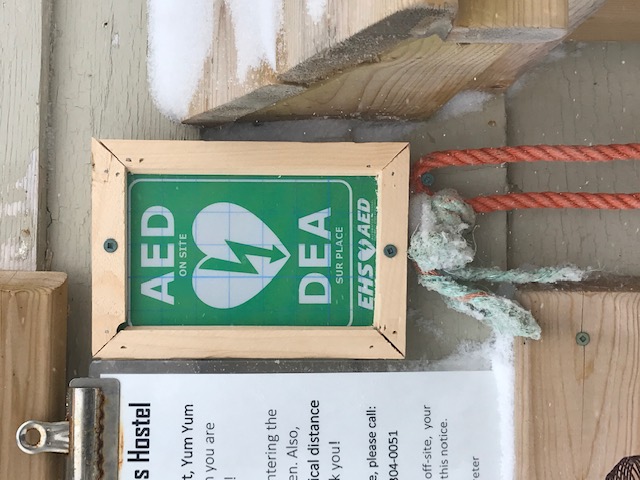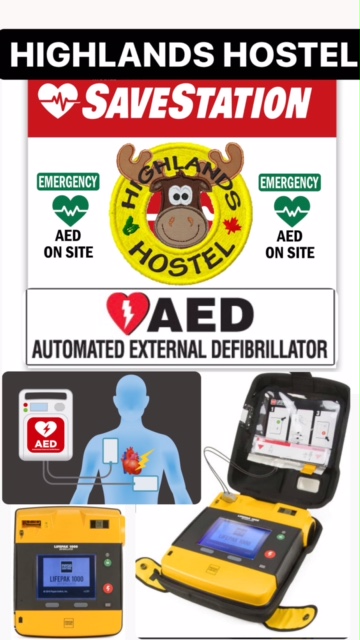 Here's what Shashwat wrote
Highlands Hostels was one of the best hostels I've ever been to! The place was very homey, clean and enjoyable. Felt very safe being here despite COVID times cause of safe measures considered by the hosts. Bricin, Patricia and the kids were very warm and welcoming. Bricin provided some great suggestions to explore the Cabot Trail during the day and jammed some great music at the night time! Came here in a group of 5 friends, everyone loved the place, ended up staying couple extra days and will surely come back again!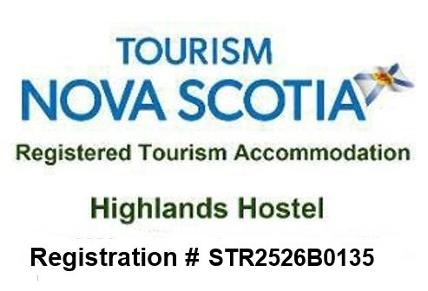 Family Room sleeps 4 $155/Night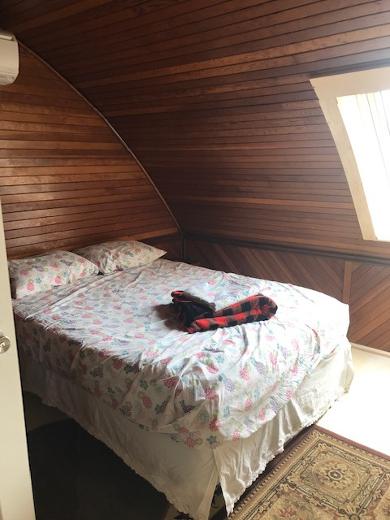 One of two Bunk Lofts $52.50/Night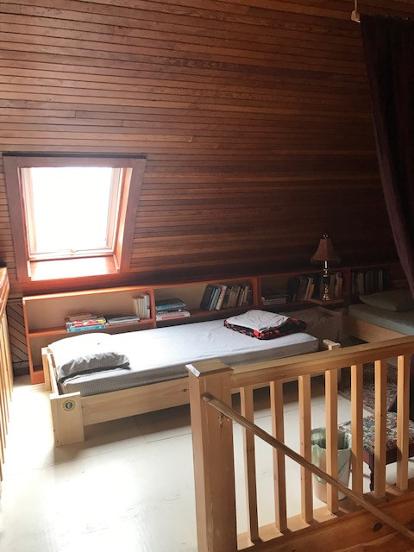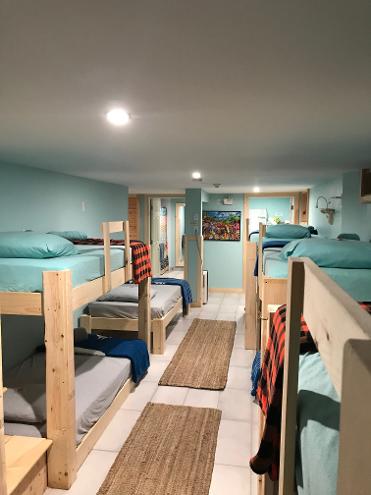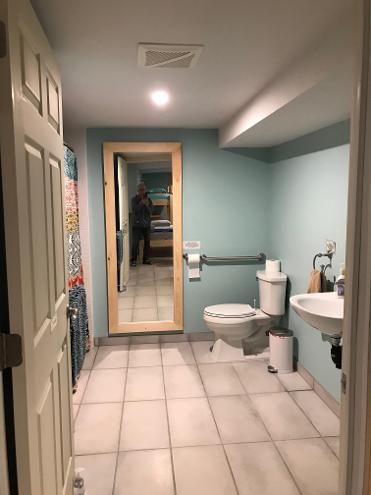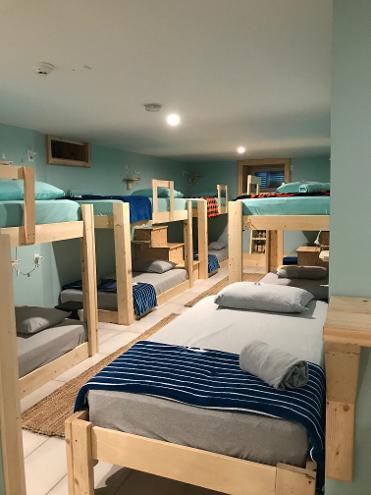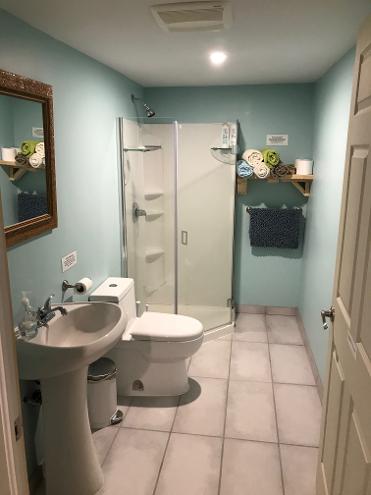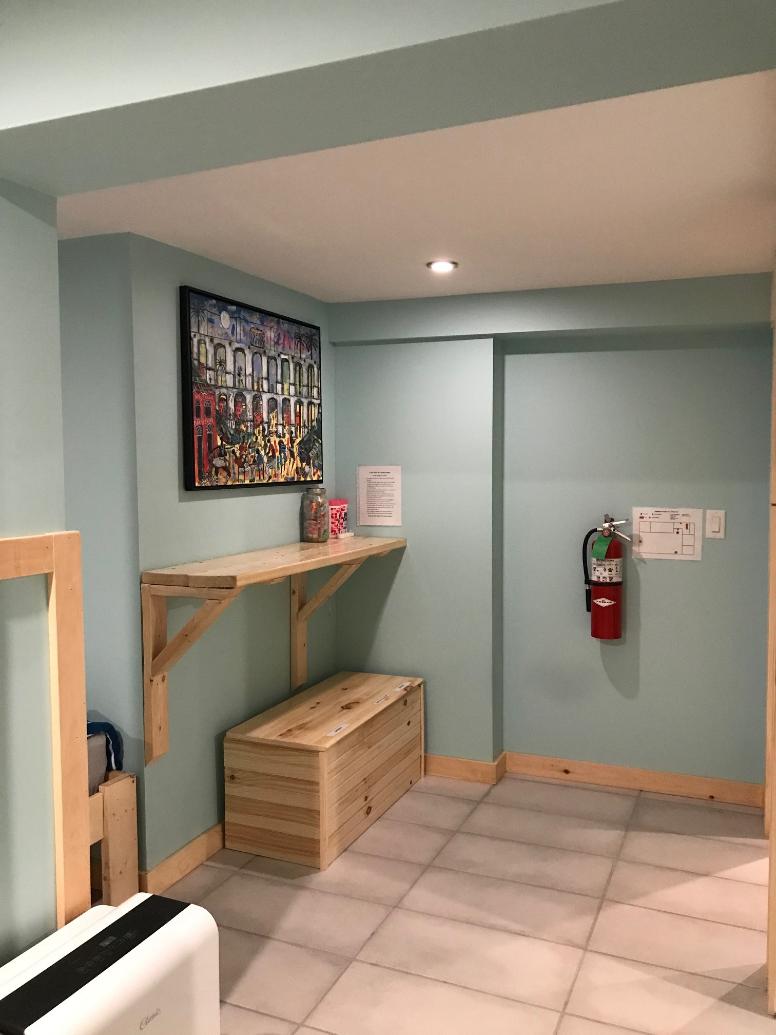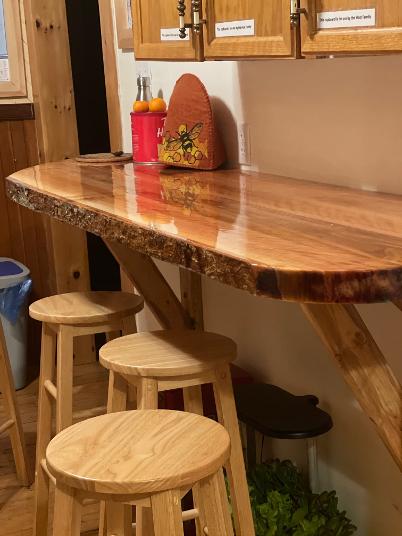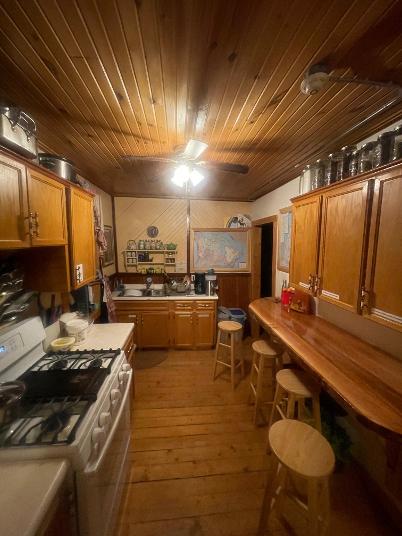 Want to cook "Al Fresco", we have that covered, with our outdoor cooking station.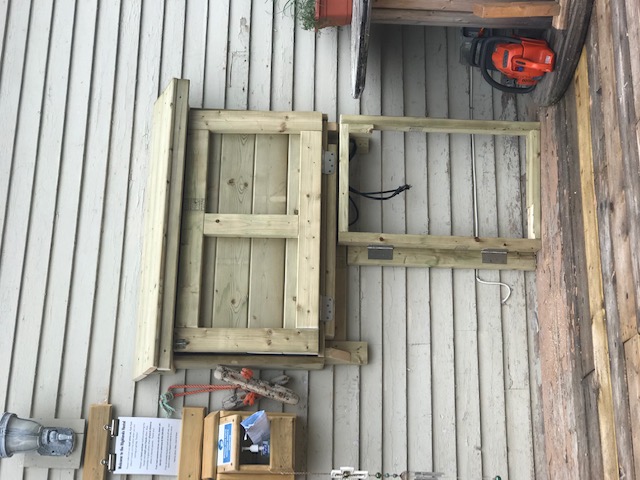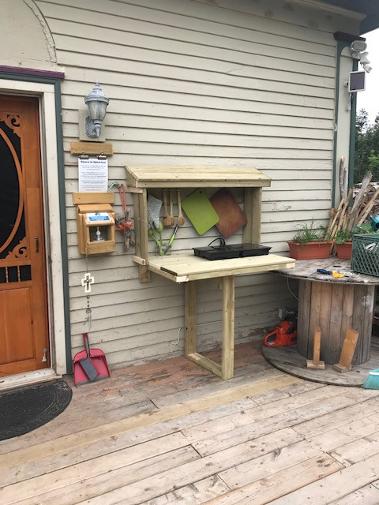 After a hard days hiking or cycle ride over the mountains, we now have an outdoors shower for you to cool off in, be one with nature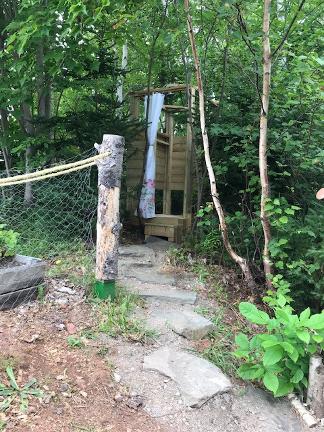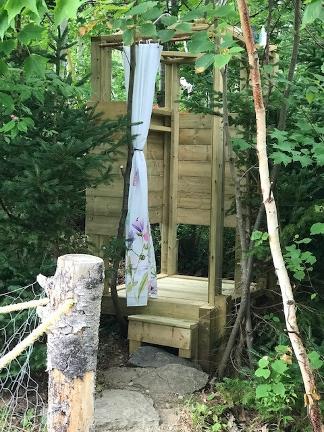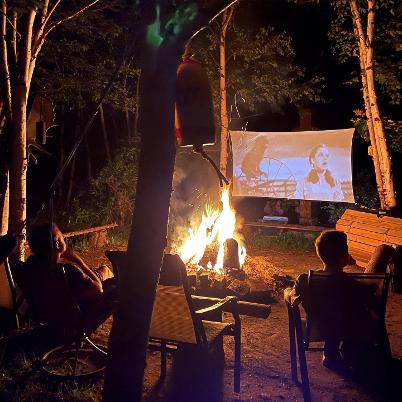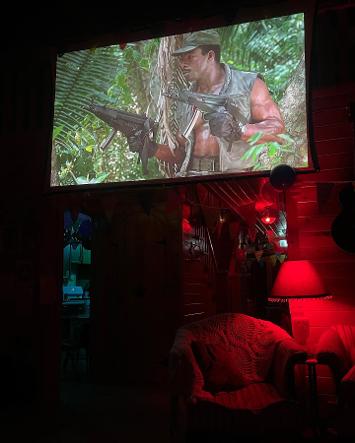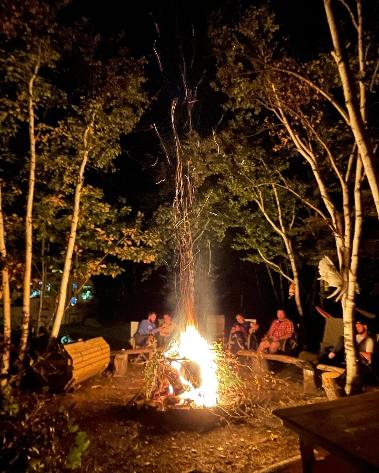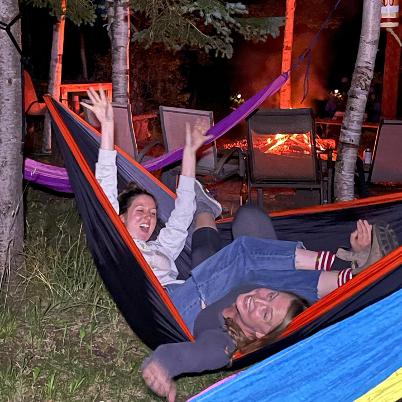 How to get to us
If driving from Halifax it will take 5 hours.
If driving from Sydney it will take 2.5 hours