Our Backyard - Our Playground
Yours to explore
Cape Breton Highlands National Park's hiking trails range from easy strolls to challenging climbs with panoramic views of canyons, highlands and seacoasts. The trails provide a chance to intimately explore the complex habitat of northern Cape Breton Island. Nature doesn't end at the park's boundaries. Many surrounding areas boast equally breathtaking trails.
All these trails are right on our hostels back and front door step.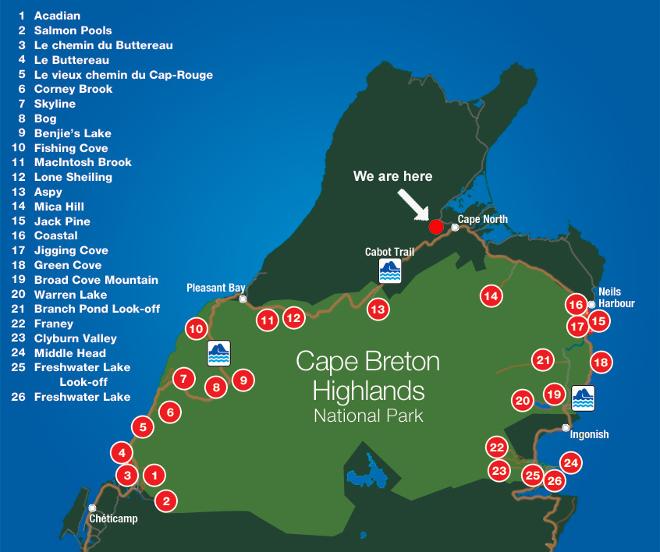 The following is a list of Cape Breton Highlands National Park's hiking trails. Distances are round-trip with average walking times. Click on the trail name for more detailed information.
The trails have been rated for difficulty with the internationally recognized symbols: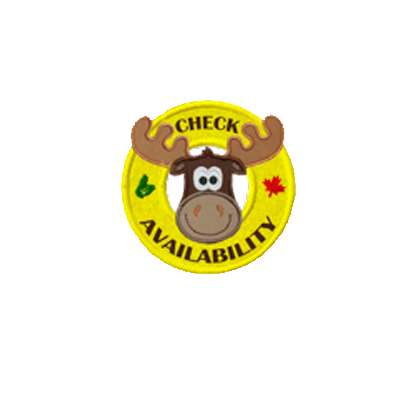 Trails Less Traveled
For those hikers that enjoy less populated trails off the beaten path; these are some of their favorites. These trails are not part of the national park circuit but are well worth it if you enjoy moderate to challenging remote hiking with some good grade ascents and descents and spectacular views. These trails are not recommended for beginner hikers or young children. Note: many of these trails do not have cell service. These areas are the home to bears, coyotes, and moose so hike prepared
Remember that you are hiking in a protected wilderness environment.
Do not approach, disturb or feed wild animals.
When driving the trail in the fall (Late September to Mid October) look out for animals on the road, there will be more young juveniles not used to traffic, plus animals foraging for winter food and it's rutting season and moose are really protective of their territories and nothing will get in their way to their loved one.
Hike with friends and a solid walking stick.
If you choose to walk alone, tell somebody where you are going.
Pack in, pack out. Littering attracts wildlife and puts you and the animals at risk.
Stay on boardwalks to protect fragile vegetation.
Mountain bikes are permitted only where indicated, for public safety and protection of the environment.
Dress appropriately. Weather may change rapidly on the plateau and along the coast.
Bring water, especially for longer trails, climbs and open barrens.
Bring insect repellent. Black flies and mosquitoes are common all summer.