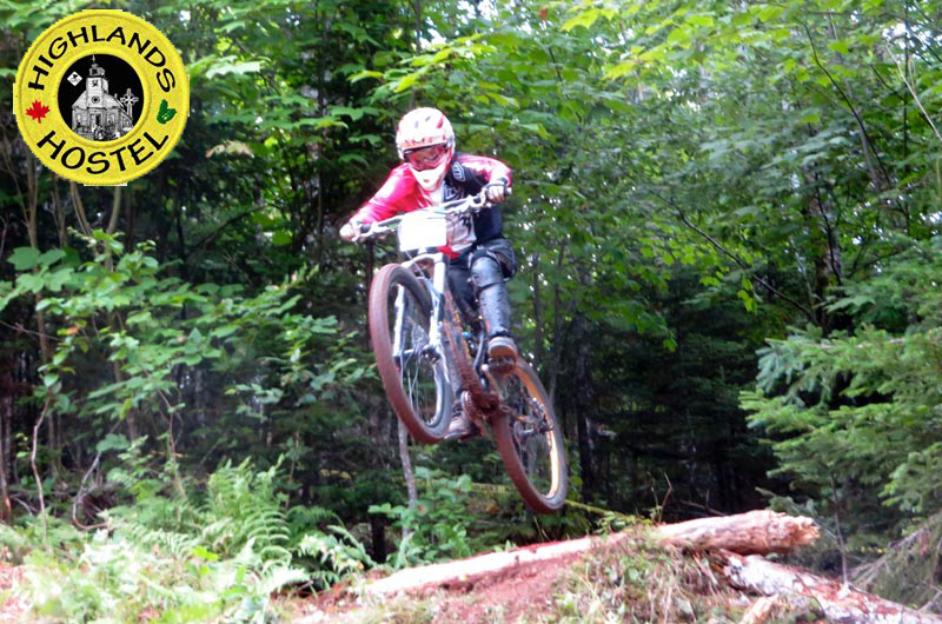 Cape Breton will be the mountain bike capital of the world with an extensive network of trails all intricately linked to give you an out of this world mountain bike experience.
Use the Highlands Hostel as your base camp accommodation to explore all the local trails
We will have more information from Victoria county as soon as they release there working paper on how this will be set up, they are looking at having it ready for this summer. (2021)
Stay tuned
Victoria County Council notes: January 6th 2021
• Adam Shore presented a Mountain Bike Tourism Action Plan, describing a plan to develop a Mountain bike adventure tourism for all of Cape Breton, with a focus on Victoria County. Mountain biking is a billion-dollar tourism product and Victoria County has prime geography for this. Much potential exists here. Council supports the Mountain Bike Strategy & look forward to its success.

Cape Breton Mountain Bike Tourism Action Plan
Mountain Biking is a lifestyle, sport, and healthy outlet. Mountain Biking is growing into a cornerstone of major economic growth in regions that are leveraging it properly. Communities all over the world are seeing economic and community revival, quality of health on the rise, and the influx of new faces bringing tourism dollars and a desire for quality experiences. Clustered communities featuring well-engineered Mountain Bike experiences will keep tourists and locals exploring, thus spreading their spending throughout the region.
In recognition of this, the Cape Breton Partnership, Municipality of the County of Victoria, and Destination Cape Breton engaged Shoreline Consulting Group to develop an action plan to attract a new tourism industry to Cape Breton based around mountain biking while designating Victoria County and Cape Breton Island as the Mountain Biking Capital of North America.