FREE Draw
Photo
Send us a photo of our new banner on the front of our Church and you will be entered to our draw for a FREE night for 2 when we open, send photo to the email address below. Then fill out the form below.
Send photo to info@highlandshostel.ca
No Photo
If you aren't able to take a photo just fill out the form below for a one night stay for one person at the hostel when we open
This is where the new banner is,we need a photo of the banner with all the writing. Enjoy the trail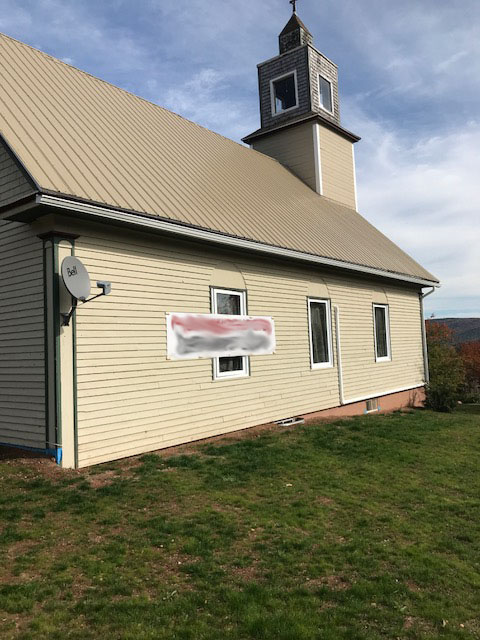 Please enter my name for a FREE night when opened.