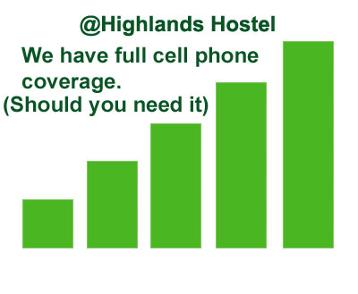 Private Room
(Sleeps max 4 people)
1 x queen sized bed
1 x double bunk (79" (200cm) x 39" (100cm)
Loft Bunks
6 available
Bunks beds 79" (200cm) x 39" (100cm)
Here's what Brian wrote
"This is one of the best hostels I've ever stayed in and they've really made a great culture there in the short time they've been open. You'll get absolutely the best insider inf on local travel spots in a hostel that feels like instant home! The renovated church is super funky, the hosts kind, campfire plentiful, and there's even a gentle cat. Highest recommendation and thanks!"
Here's what Alison wrote
"The only thing that could have been better is if I had an extra 2 or 3 days to stay here! Beautiful place, comfortable, and welcoming. The surrounding area is gorgeous to explore. Highly recommend!"
Here's what Dani wrote
Best hostel I've ever been to! You'll think there's not a lot to do in the area, but think again and extend your stay! This family is amazing, we had nightly campfires, got to play with their 2 kids, and all their instruments are open for use. Definitely can't wait to come back!
Here's what Joshua wrote
"This place is amazing. Beautiful location, incredibly friendly hosts and amazing hostel. Clean, comfortable, and unique...if you're travelling through Cape Breton this is the place to stay. The hosts were incredibly helpful and gave us a ton of tips for areas to explore, eat, and relax. Highly recommended."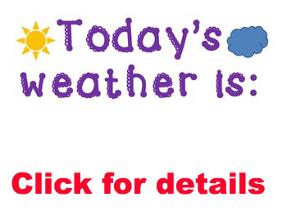 Don't have a vehicle.
Don't worry we now have you covered.
Victoria County Transit is now running
So if you are flying into Sydney airport you can pre-order a bus to pick you up and take you to the Hostel. Once here you can also pre-order a bus to take you to your hiking destination, or you should be able to hook up with other guests.
Victoria County transit contact details:
Phone: 902-625-1474 Toll Free: 1-833-625-1475
Email: info@vctbus.ca
Website: www.vctbus.ca
Sample costs to go from Sydney airport to Highlands Hostel Cape North
One way costs
1 person $42
2 people $47 ($23.50 per person)
3 people $52 ($17.35 per person)
4 people $57 ($14.25 per person)
5 people $62 ($12.40 per person)
6 people $67 ($11.16 per person)
7 people $72 ($10.28 per person)
8 people $77 ($9.62 per person)
9 people $82 ($9.11 per person)
10 people $87 ($8.70 per person)
As you can see the more people that travel together the cheaper for everyone involved.
Cost to rent a car from the airport for 3 days
Compact car: $119
Gas: $100
Total cost: $219 plus 15% tax
Winter
November 1st to April 30th
Private/Family Room $150/Night (Sleeps 4)
Loft area Bunk beds: $50/Night
Spring/Summer & Fall
June 3rd to October 31st
Private/Family Room $138/Night (Sleeps 4)
Loft area Bunk beds $34.50/Night
**Above rates include taxes**
Booking inquiry important info
We will confirm by email if selected dates are available or not, should we have space we will block these off for you. you will have 24 hrs from receipt of our email to confirm that you will take the booking,
Highlands Hostel - your place to stay.
Private Room from
$150/night including tax November 1st to April 30th
$138/Night including tax June 1st to October 31st

(Sleeps max 4 people)
1 x queen sized bed.
1 x double bunk (79" (200cm) x 39" (100cm)
Loft Bunks from
$50/Night including tax November 1st to April 30th
$34.50/Night including tax June 1st to October 31st

6 available.
Bunks beds 79" (200cm) x 39" (100cm)
***Call us for immediate vacancies Toll Free Canada 1-833-381-6553 or 1-902-383-2371***
Your holiday home (Click on any image for gallery)
Things to do and places to go
Want to know how you can fill your time while on Cape Breton.
Here is our Bucket list of some interesting places to visit and things to do.